"It is not known for certain why this county has so many hauntings, but several theories exist . . . Not only is Georgetown County located next to the ocean, it is virtually filled with waters of the rivers that flow through its moist and fertile fields. In the last two-and-a-half centuries many individuals have died suddenly and unexpectedly here . . . The immeasurably wealthy 17th and 18th century planters, and their progeny, were known for extraordinarily dynamic personal traits and tremendous strength of will. Georgetown County rice barons and their children were often quite obsessive and possessive, and these long-gone personalities account for many of the hauntings in the region."


Georgetown, SC, population 10,000, is one of the most charming and surreal towns I've had the pleasure of visiting. The tourist literature readies you for a historic harbor-town gem, but approaching the Highway 17 bridge from Charleston the idyllic landscape of marshland and pine forest is rudely usurped by the startling and massive industrial sprawl of International Paper. It banks the horizon almost as far as the eye can see.

Along one side of the Georgetown Harbor walkway are upscale townhomes, shops, and boat slips; on the other, across the narrow bay, it's all hulking metal and dead trees.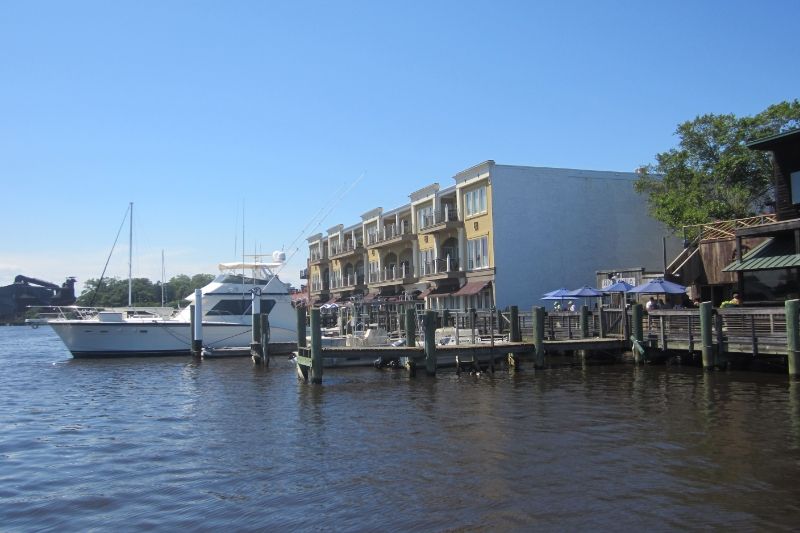 By 1730 Georgetown was a thriving port and plantation community, primarily exporting rice and indigo. The Civil War and some early 20th century hurricanes brought a brutal end to that. Fishing and "lumbering" ensued, followed by "papering" in 1937. Most of the old rice plantations have been restored as (nonworking) private estates, open to the public once a year during a spring tour sponsored by the Women of Prince George and Winyah Episcopal Church.

The harbor walkway fronts downtown, where the charming and surreal juxtapositions continue. On the colonial main street, which includes a fine indie bookstore and maritime museum, they were having an Italian film festival at The Strand. Driving out of town, the colonial storefronts give way to seedier establishments with 1940s flair, such as a vintage cigar shop where a gathering of tatoo-ed bikers greeted me in the parking lot where I stopped to take pictures, but not of them because they asked me nicely not to.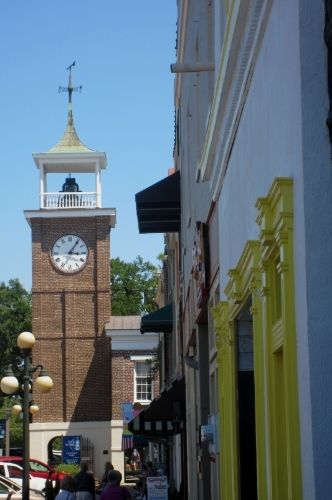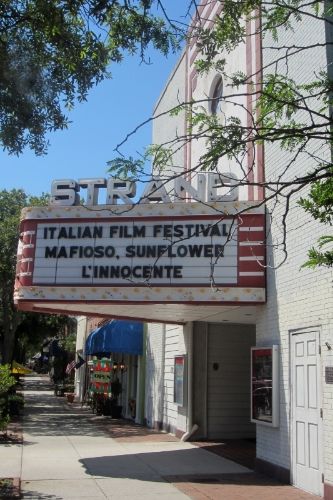 I suspect (but failed to find out) that this once was the route to Miss Hazel's Sunset Lodge, a renowned bordello that opened for business about the same time as International Paper, when hundreds of young men came to Georgetown seeking work and play. But the working class found it to be out of their league when Miss Hazel went after big money. Her story is among my favorite ghost tales.


"After World War II, Miss Hazel's bordello established a reputation as a frolicsome diversion for the affluent. Doctors, lawyers, state and local officials and many other professionals made up most of her clientele . . . The heyday came to an abrupt end several days before Christmas in 1969 when Sheriff Woodrow Carter decreed that it must close. The order was so sudden that the girls had only a matter or hours to collect their belongings and leave. No one knows what precipitated this blunt ending of an era, but one thing was definite -- Sunset Lodge was no longer in business."


Miss Hazel, an old woman, was left destitute, and she was pissed. Friends bought the building, turned it into apartments, and provided one for her and her maid. She swore she'd never leave and evidently did not, not even in death. It eventually became the home of the Marsh family, who routinely heard or spied her wandering about and occasionally found items she had moved, as if to re-assert her authority. The Marshes didn't mind -- no ill will seemed intended, not against them. As for the sheriff, he is said to have had no end of trouble, and was spooked enough by Hazel's wrath not to go near the place again. It burned down in 1993 and, sadly, Miss Hazel has not been heard from since.